INTRODUCING THE NEWEST
INNOVATION IN ENTERTAINMENT
the
JOYSLAM SOLO SHOW
featuring
ALL REQUEST DJ'ING

The BEST in Non Stop LIVE & DJ Music !!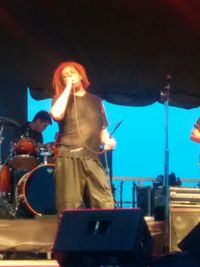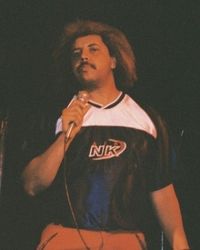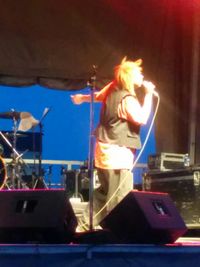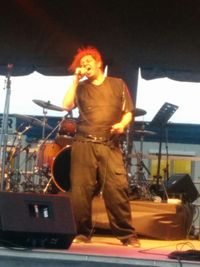 The Joyslam Solo Show is inspired by the performances at Worldwide Casinos, Resorts & on numerous Recording Artist who perform Live by incorporating BOTH Professional Vocals & Full Studio Instrumental Tracks.
The Joyslam Solo Show is NOT Just DJ'ing and DEFINITELY NOT Amateur Karaoke!! 
I am a Professional Solo Recording Artist that SINGS ANYTHING from Crooners to Country. From 50's & 60's to Top 40 and EVERYTHING in BETWEEN!
Music is My Full Time Career, NOT a Hobby! So being Very Good is the requirement to avoid being Unemployed!!
This Inspiration & Attitude have created a strong & highly successful slew of Fun, Energetic & Innovative Joyslam Solo Shows!
Joyslam Solo Show Promo Video
(Scarborough Legion Br 614 - recorded 7/27/19)
"The Joyslam Solo Show IS BETTER Sonically and Financially!!"
With a Repertoire of Over 350 Songs the Joyslam Solo Show Combines the Ultimate in Live Vocal Music with All Request DJ'ing that 
I Perform in between My OWN SETS providing the Perfect Mix of BOTH Musical Worlds for EVERY Event, Venue & All their Patrons. 

MY NON STOP MUSIC provides FUN for ALL MUSIC LOVERS & DANCERS, including Line and Ballroom Dancing. And EVERY ONE having a Great Time! 
NO DEAD AIR.  NO BREAKS. 
100% CONTINUOUS MUSIC !!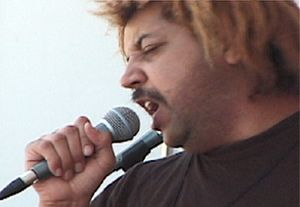 "Full Band Sound WITHOUT the Drawbacks & Noise. 
At the Price of a "Some Guy with a Guitar" Solo Artist."
The Joyslam Solo Show is a refreshingly unique change from the typical Solo Artist, a guy with a guitar where the song only "Kind of Sounds like the Original" due to the Limited Sound & forced Music Repertoire. Many songs Can't be Played or Line Danced to well with Guitar & Vocals only. 
The Solo Show differs from a Full Band as well. With a full band you are dealing with 3 or more Personalities and Demands. You have to deal with the Band Playing Too Loud, taking up a Lot of Space and taking Extra Long Breaks. This is when       Most People Tend to Leave. Full Bands are also Extremely Expensive in comparison to the Joyslam Solo Show. 
But moreover, I truly believe the Joyslam Solo Show Belongs to the Patrons of the Venue/Special Event. 
I'm there to Entertain and have them Dancing, Singing and having a Great Time ONLY by achieving this will they Keep Coming Back. This is What I Do Every Show!!
In Your Own Words:
Joyslam Solo Show Reviews
"Amazing Voice. Amazing Night" - Leslie G
"Thank You so much. What a great night" - Christine L
"You are our favorite DJ and we really enjoy your lovely singing" - Grace N
"You are an Amazing Singer and Terrific DJ. Wilf and I had an awesome time" - Esther R