J S E  MEDIA  INC.
      JSE Media Inc. - DJ Services (Est. 1995)

JSE Media offers "Stylish, Up to Date!" DJ Services at a very reasonable rate! We also offer Online Promotions, Design, and Themes for Clubs, Pubs and Bars.
Our DJ's are Courteous, Polite, Talented and Fashionable!
They read the crowd properly & keep the people on the floor & having a great time!
Our music collection is very extensive. As a result we can cater to ANY crowd and most requests. It is the people's night to hear the music they want whether it be fast slow, old or new. We cater to the needs of the party!
Our DJ's have an impressive list of clients such as the It Lounge, Schmooze, Babaluu, Insomnia Bar, Wild Moss, Liquid Lounge and many more.
Do not hesitate to contact us to arrange a meeting. Choose us for your event.
We Always Do the Party Right !!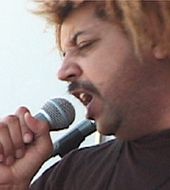 RJ Martine  (MUSICIAN & DJ)
Night Clubs:
Ministry Night Club June /95- Jan 98
The Rock Night Club Aug /00- Sept 01
Loose Change Charlie's Mar 98- Sept 02
Chez Par'ree Oct/01- Jan 02
Someplace Special Restaurant Jan 02 – June 03
Babalu'u July 03 – Jan 04
Schmooze Feb 04 - Jul 04
Charlie's July 04 – Jan 05
Rooster & Firkin Jan 05 – Feb 07
Kool Kats Mar 07 – July 08
Millcreek's Nov 08 – Sept 14
Wild Wings Feb 14 – July 16
Mobile DJ:
Various gigs from 1995- present. Incl. Dance & Rock Clubs/Bar, Schools, Weddings, Jack & Jill's, Birthdays, Retirement Parties, Xmas, Halloween, and New Year's Eve Parties
Weekly Dances and Special Events for Halls of the Royal Canadian Legions of Toronto, Shelburne, Burlington, Mississauga, Aurora, Scarborough, Alliston and Guelph.
Weekly Dances and Special Events for Halls of the Army Navy Clubs of Mississauga and Toronto.
ADDITIONAL SKILLS:
Professional Musician (Humber Music Graduate) w/vast musical knowledge, High Energy and excellent Microphone work Specializing in Vocals, Percussion, and Keyboards, Sound Technician, Studio Recording,
Mastering and Editing through various software incl. Cakewalk, Cubase, Sound Forge, Finale and Cool Edit Pro.
EQUIPMENT:
Multi Music CD System plus Music of Numerous Genres from 1920 to Present
(1) Americian DJ Multi platform deck w/USB
(6) Single deck Cd players (American DJ, Kenwood, Panasonic, Nikko, JVC)
(3) Yorkville (500 watts), Yamaha Amps (500 watts & 1000 watts)
(2) Pairs of Yorkville Speakers (500 watts & 1000 watts)
(3) Mixers (2 Audio Tech, Yorkville)
(3) Shure Wireless Headset & Mics, Audio Technics & Shure Mics
(2) Chauvet and Orion Lighting Systems
REFERENCES:
Angie Gualateri President of Toronto Legion Hall Br 10
Wayne Hayes President of Toronto Legion Hall Br 614
Don Smith Ontario Commander of the Royal Canadian Legions of Canada
Rosina Kirby Entertainment Chairperson of Aurora Legion Hall Br 385
Donna Tozer GM of O'Malley's Night Club & former GM of Loose Change Charlie's
Mike Borda Owner of the Rooster & Firkin